About Artisan
Artisan was started by Jason and Meliora Angst in 2011 when they bought an abandoned structure on Penn Ave that needed a whole lot of love. Over a period of two years, they built what is now Artisan.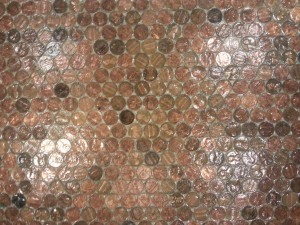 First it was a tattoo shop and art gallery, but Mel and Jason always dreamed of more. It was a big building; they wanted a coffee shop, maybe a store. They wanted Artisan to be a collective of artists and businesses, a space to bring people together in the community.
Tyler Bryan has finally opened the Artisan Cafe, the coffee shop is on our 1st floor. We have a seating area open with wifi for you to just sit back drink amazing coffee and relax. Mel has been slowly adding inventory to the retail section of the gallery, Artisan Bazaar. The Bazaar has a collection of handmade clothing, lingerie, accessories, patches  and prints and small artworks from artists that have shown in the gallery as well as small independent makers from all over the world.
We always have lots of events happening at Artisan, but the one you can always count on is Unblurred. Unblurred is a gallery crawl on Penn Ave that we are proud to be right in the thick of. The first Friday of every month we have a new show opening, and it's always a good time. On the crawl you can always expect art, music, food, drinks and friends.
At Artisan, our focus is on craft and quality. We are always growing and learning so that we can strive to do everything we do in the best way possible. Everyone at Artisan cares a lot about what they do, whether it's a custom tattoo or the best cup of coffee you've had all day. Stop in and check us out.