About Artisan
At Artisan we focus on bringing the community and culture together by being a forum for honest expression of the self. We attempt to make space for our fine art tattoos as a cathartic right of passage. We strive to empower local & national artists and small batch crafters through ethical buying and local events.
Artisan Cafe uses coffee science and latte art to hand craft you a one of a kind coffee shop experience in a warm and friendly environment. Ask your barista to show you their latte art skills!
With a beautiful and flexible cafe space, we are able to offer a constantly expanding list of community events. Including but not limited to; first Friday gallery showings, live model paint sessions, flash days, Jeff Goldblum Day, and so much more!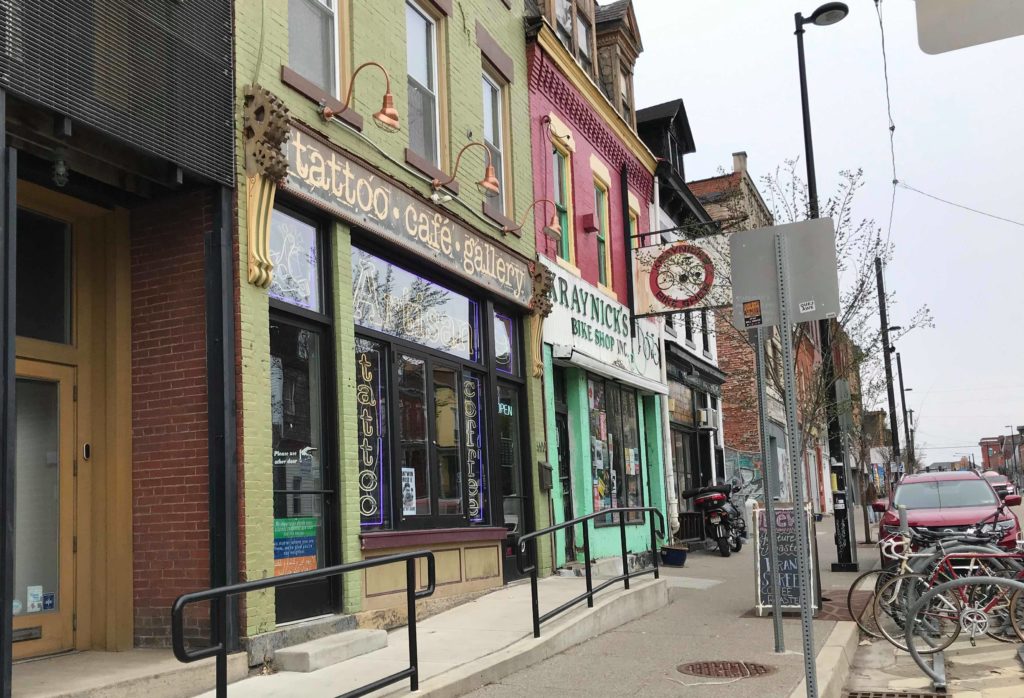 Artisan is a space free of hate, racism, sexism, and homophobia. We are a body positive and sex positive inclusive environment where all are welcome.
At our Cafe we have ample seating with tables that can be moved together (or apart!), wifi, a comfy couch, tons of outlets, slamming drinks, and so much more!
We also have a fully stocked boutique on our first floor with a collection of art, jewelry, patches, clothing, and pins from local and national small batch crafters.
Our cafe bathroom is wheel chair accessible and for all genders.
Our History
Artisan was started by Jason and Meliora Angst in 2011 when they bought an abandoned structure on Penn Ave that needed a whole lot of love. Over a period of two years, they built what is now Artisan.
First it was a tattoo shop and art gallery, but they always dreamed of more. It was a big building; they wanted a coffee shop, maybe a store. They wanted Artisan to be a collective of artists and businesses; a space to bring people together in the community.
Tyler Bryan opened the Artisan Cafe in May of 2016 on the first floor of the building. Since then, we have been blessed with coffee, art, tattoos, and so much love and support from the community.
Follow Us on Instagram