Now open Sundays!
Monday – Saturday 8am – 7pm, Sundays 8am-4pm
Stop on in and try some of our artisanal coffee featuring Four Barrel beans with a rotating locally roasted selection and, some of our variety of onion maiden vegan baked goods.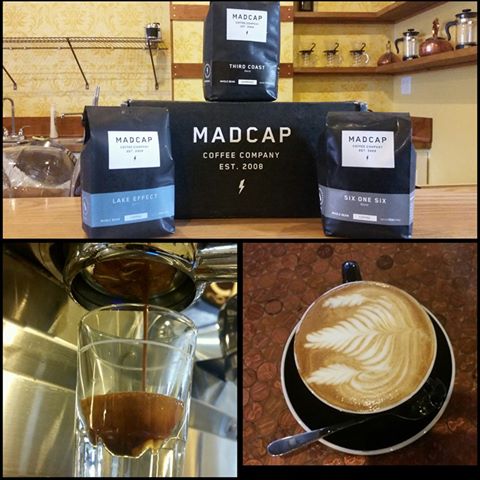 We strive to bring you a unique glimpse into the coffee world with a diverse selection of manual brewing methods from around the world ranging from siphon pot brewers to french presses, a Slayer Espresso Machine, and cold drip towers.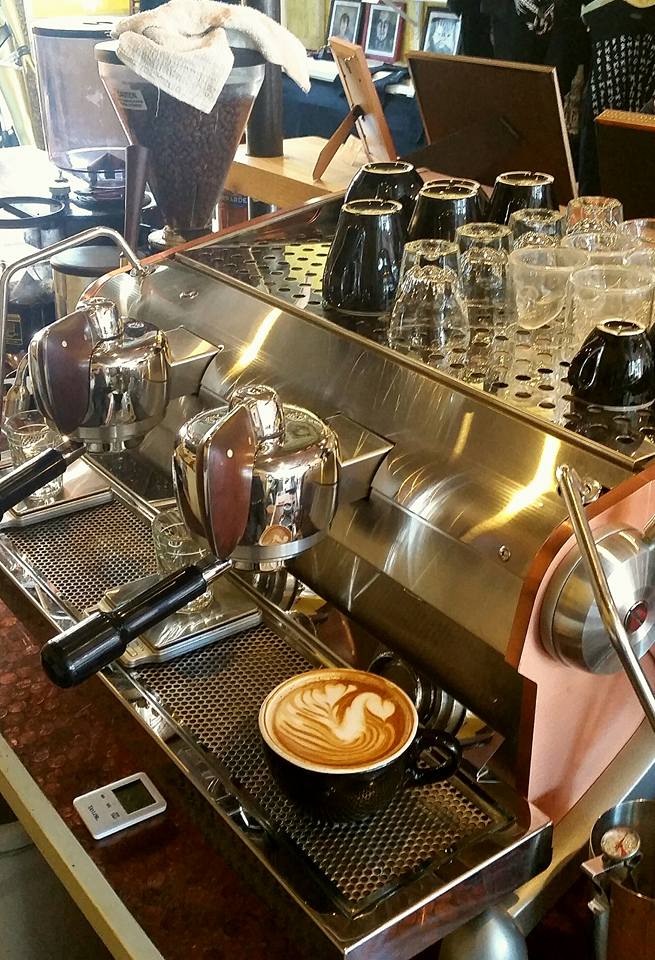 Slayer strives to preserve coffee's inherent sweetness and maximize the viscosity of espresso. Flow rate is manually controlled with patented technology during a unique wetting stage, promising the opportunity for finer grind size and the versatility of flavor profiling.
Stop down and visit Owner Tyler Bryan and have him dazzle you with coffee science and pretty latte art.