Gallery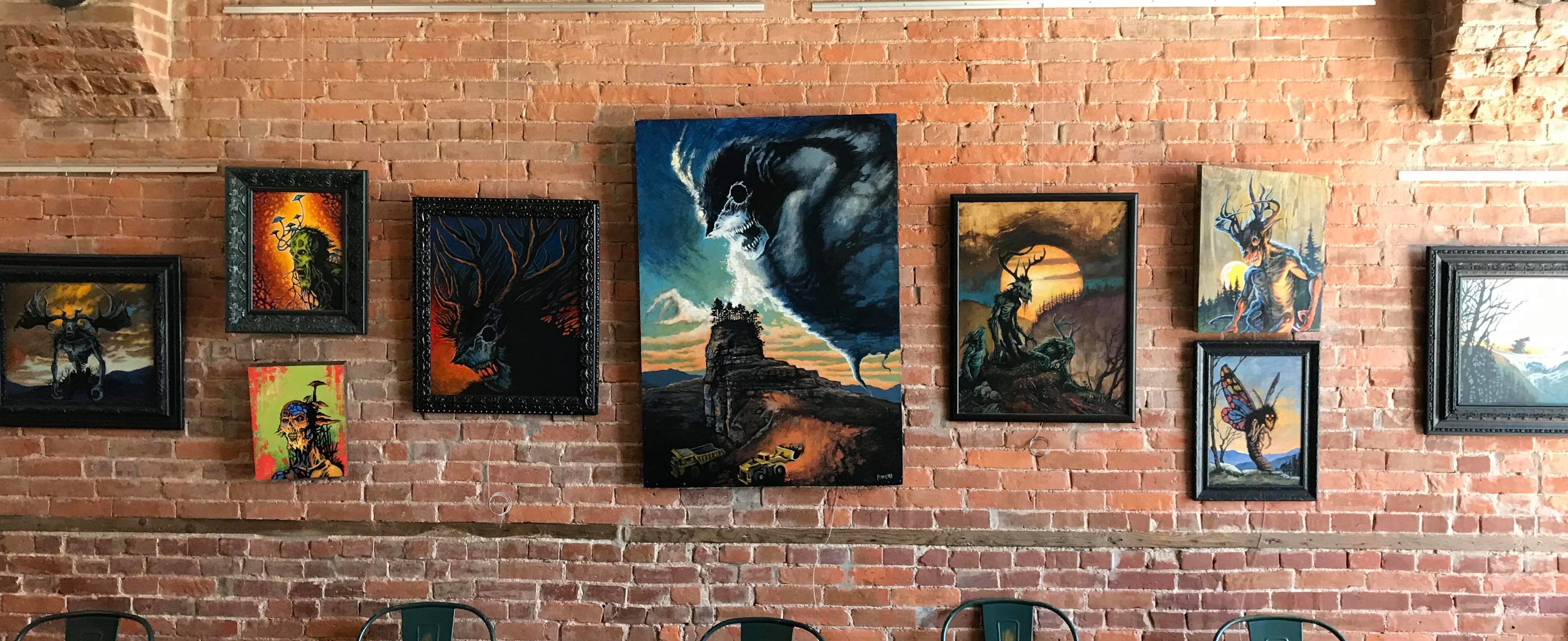 Every first Friday of the month we host a gallery event. The artwork stays in our gallery and cafe for the month. Check out the links of our current and past events!
Current Shows
The Artwork of Heather Heitzenrater: September 2019
Up coming shows
The Artwork of Shervin Iranshahr: October 2019
The Artwork of Miriam Scigliano: November 2019
Past shows
The Artwork of Jamie Powers: August 2019
Annual Resident Artist Showing: July 2019
The Photography of Derek Dibrell: June 2019
The Artwork of John Muldoon: May 2019
Odds & Ends: Assorted Junk by Lumpo! & Kyla: April 2019
The Artwork of Brad Black: March 2019
OBE: The Work of Rita Santana Perez: February 2019
Murder Summon: A Local Artists Group Show: January 2019

About First Friday
Artisan is apart of the force called Unblurred: First Fridays on Penn Ave. Every first friday of the month many of the wonderful places located on Penn Ave. come together to throw a wonderful party for all. Each business and building has there own set of events, and this is a wonderful way to experience and meet the community. First Fridays on Penn Ave. is put together by the Penn Avenue Arts & Commercial District. Through the months of May-September Garfield Night Market takes place along the sidewalks and streets.
Check out these links below for more information:
Artisan features a local artist in our gallery each month. The opening night is always on First Friday, and it is a magical time! We also have multiple group shows throughout the year with a variety of local artists.
Vecenie Distributing Co. : Enjoy free complimentary beer tasting every first Friday at Artisan!

Local Artist Inquiry

We are always accepting and looking for local artists to share our monthly space with us. Currently, we are booked for the year of 2019, but we are starting to book 2020. If you are a local Pittsburgh artist and would like us to check out your work, please email us at artisantattoogallery@gmail.com with the subject line as ARTIST FOR GALLERY. Thank you!