Kris Maron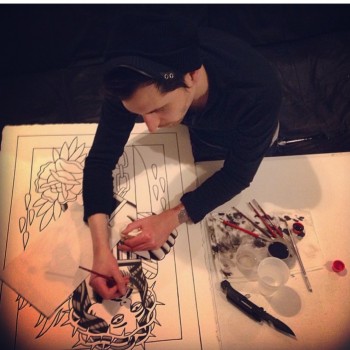 Kris is a clean bright and bold traditional and water color artist. Clean lines and bright colors define the American traditional style of tattooing that Kris has made his own. With a vast portfolio of colorful and eclectic pieces and over 14 years of tattooing and painting experience, Kris is a talented and adaptable artist.
Book This Artist
To schedule with Kris email him directly at dontsob@yahoo.com.
Include in your email:
Size of tattoo
Placement of tattoo
Details of the tattoo along with any photo references you have.
He currently tries to accommodate walk-ins, Though it is more ideal to schedule an appointment in advance. Kris currently charges by the piece, and requires a $100 non-refundable deposit to schedule with him.