Shervin Iranshahr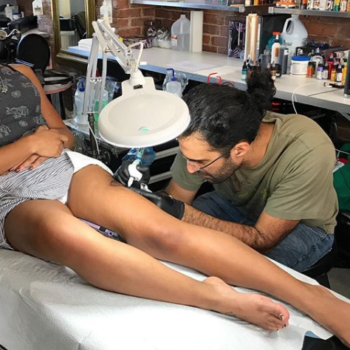 Shervin Iranshahr is a fine artist and tattoo apprentice to Jason Angst.
More information coming soon!
Book This Artist
Shervin is a fine artist current doing his tattoo apprenticeship under our own Jason Angst.
Shervin is currently doing flash pieces as well as walk-ins. Shervins walk-in days and hours are Monday 12PM – 7PM and Thursday – Saturday 12PM – 7 PM.
Please give us a call at 412-661-0503 Monday – Saturday 12PM – 7PM to check for open time for walk-ins. If you would like to schedule a custom piece, please email us at artisantattoogallery@gmail.com with any reference images and concepts you may have.
Shervin also does commission work as well as instruction. For more information please visit his personal website, ArtFiend.net