About Artisan
Artisan is a collective Tattoo Studio.  At Artisan we focus on bringing culture, catharsis and ink together by being a forum for honest expression of the self. 
Reinventing itself in the wake of the 20/20 Coronavirus pandemic, we are now a fully private Studio  that does not offer walk-in appointments whatsoever. With that, please consider every artist at Artisan as an individual business that will guarantee their own work, handle their own communication, and set their own schedule. You can find our artist's  portfolios and they're booking information here.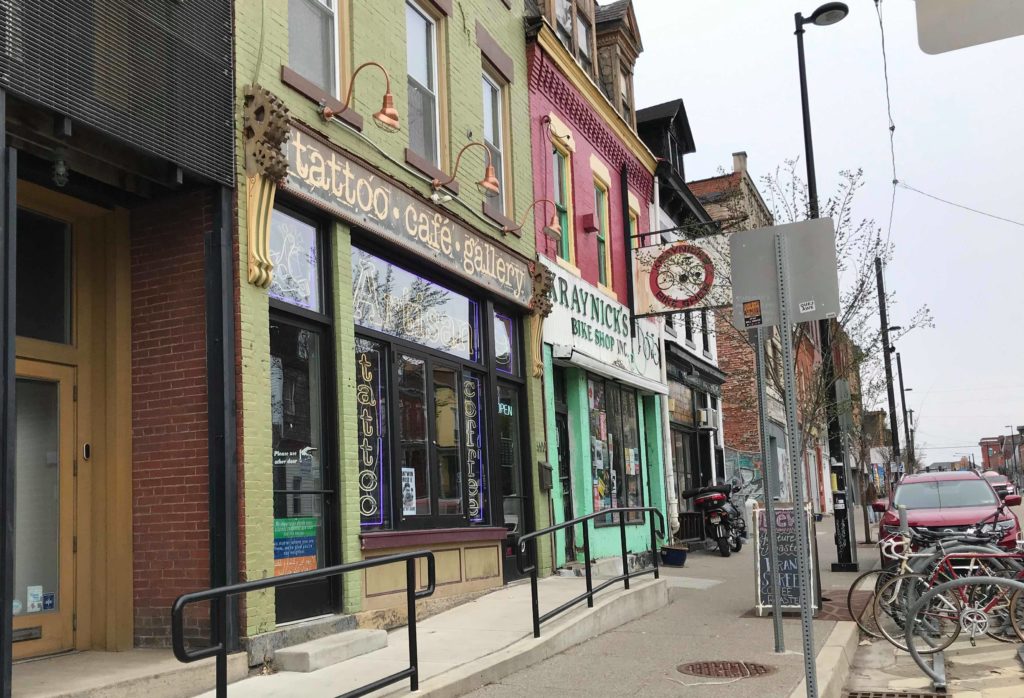 Artisan is a space free of hate, racism, sexism, and homophobia. We are a body positive and sex positive inclusive environment where all are welcome.
Our cafe bathroom is wheel chair accessible and for all genders.
Our History
Artisan was started in 2011 when the street urchin turned adult, Jason Angst bought an abandoned structure on Penn Ave that needed a whole lot of love and attention. Over the subsequent years and even still today, him and amazing group of friends built and are building what is now Artisan.
First it was a tattoo shop and art gallery, but the initial collective dreamed of more. It was a big building; they wanted a coffee shop, maybe a store. They wanted Artisan to be a collective of artists and businesses; a space to bring people together in the community.
Tyler Bryan opened the Artisan Cafe in May of 2016 on the first floor of the building. The cafe served the collective and the community for almost four years. Eventually closing it's doors February of 2020.
Initially Artisan was established as a more traditionally laid out tattoo studio. then in the wake of the Coronavirus Quarentiene, segwayed into a fully private tattoo collective, which is where it stands now in service to the arts and tattoo community of Pittsburgh.
Follow Us on Instagram