Artisan Cafe
A Beautiful Memory…

With heavy hearts, After our almost 4 years of service to the Garfield community and dedicated regulars, Artisan Cafe Closed on February 29, 2020. Thank you all.

We strive to bring you a unique glimpse into the coffee world with a diverse selection of manual brewing methods from around the world ranging from to french presses, a Slayer Espresso Machine, and cold drip towers.
"With esoteric coffee-making equipment and a tattoo parlor upstairs, this is far from your typical cafe."
– Top 7 Quirky Coffee and Tea Shops in Pittsburgh
Seasonal Drinks: Spring 2019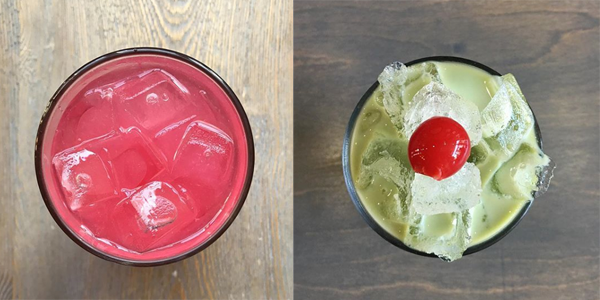 Almond Matcha Latte
Homemade almond syrup adds a sweet nutty flavor to this matcha green tea latte. Topped with a maraschino cherry for a tasty finish.
Vanilla Lavender Latte
Ring in Spring with this sweet and floral latte. Made with homemade vanilla and lavender syrup. This drink has a sweet and refreshing flavor to welcome the warm weather.
Hibiscus Basil Lemonade
Made with hand squeezed lemons, basil, and hibiscus. This light and sweet lemonade is perfect for soaking in the sunlight.
Stop on in and try some of our artisanal coffee featuring a rotating locally roasted selection and a rotating baked goods case.
Slayer strives to preserve coffee's inherent sweetness and maximize the viscosity of espresso. Flow rate is manually controlled with patented technology during a unique wetting stage, promising the opportunity for finer grind size and the versatility of flavor profiling.