New Works by Rebecca Ann Lessner
June 2, 2017 @ 19:00

-

22:00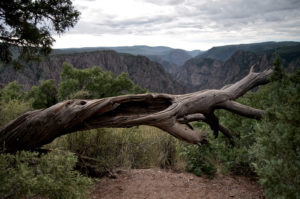 Come out to celebrate the new works of Rebecca Ann Lessner!
There will be free beer all night and The cafe will be open as well.
Come check out the new boutique items and good art!
The artist statement…
My past work has grown from showing how nature overcomes man, how man has reshaped the
word nature, and now to how we survive off the wilderness we have defined. Wildlife carries a
harsh beauty; it's wild yet it can appear to be fluid and calm. This softness is how I feel when I'm
walking down a deer path, or sitting in some branches above a ravine. Feeling the wind wrap
through the forest, only hearing bird chatter and then silence.
My work centers around the sense of presence we all hunger. While these landscapes appear
barren and bleak, the life they house is overwhelming and beautiful My sculpture/skullpture
works are stemming from a love for the strange, a deep rooted childhood in nature that fed a
wild imagination, and the idea that whatever is given to nature – nature will use. With the skulls, I
try to give the small details of life a platform to be seen and their voices heard. I remember
where I found each crab claw, slipper limpet and birds nest; I collect what's been discarded.
However, I realize there is no waste produced from nature, God's country will always give and
reclaim.