Kati Zmenkowski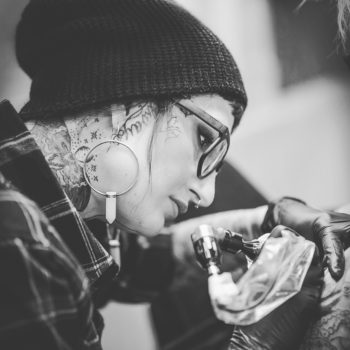 Kati has 11 years years of art school training under her belt. This has helped shaped her into a well versed artist who is confident in many styles of tattooing. She is a Pittsburgh native and has been tattooing for 9 years.
"Because I am fine arts trained I enjoy doing many styles of tattooing. I love that I am a versatile artist and am open to trying new styles." ~Kati Zmenkowski
Book This Artist
Kati takes a 100-150$ (depending on size) deposit to hold your appointment date that comes off the total when the tattoo is finished. After a consultation (when needed) she can set the appointment.
Please email her with:
Your availability
Phone number
Details of your idea with photos
She will return your email as soon as she can. Please be patient as It may take some time depending on how busy she is at the moment.