Rita Perez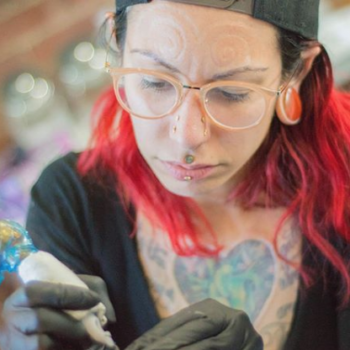 Rita is a classically trained artist and illustrative tattooer, favoring color work and neo-traditional styles with organic and occult subject matter. Hailing from the small and magical Bethlehem, Pennsylvania to Pittsburgh 6 years ago. She has been tattooing for 7 years and still counting.
Book This Artist
Rita charges $140 per hour. Rita takes a non-refundable deposit off $100-$150 depending on size of the piece
If you would like to work with her on a project she prefers to set up appointments through email.
You can email her directly at infini8eart@gmail.com or you can always call the shop with any questions.