ART (isan)
Artisan Boutique proudly carries limited edition prints from our resident artists.  We also carry artwork from those artists who display work on first fridays, when we have a monthly art opening concurrent with Unblurred, Garfield's gallery crawl.
Here is a selection of some of what we show in the Gallery.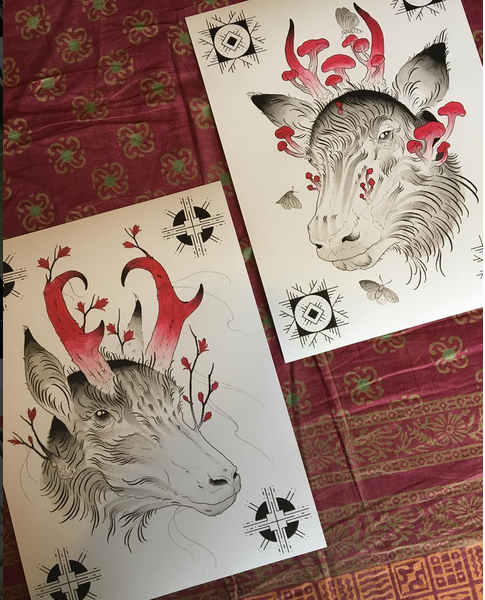 Barnsey Totem  Art Prints: Forest Spirits. Barnsey's work manifests the inner spirit of totemic entities, married with geometric patterns alluding to  mystical forms.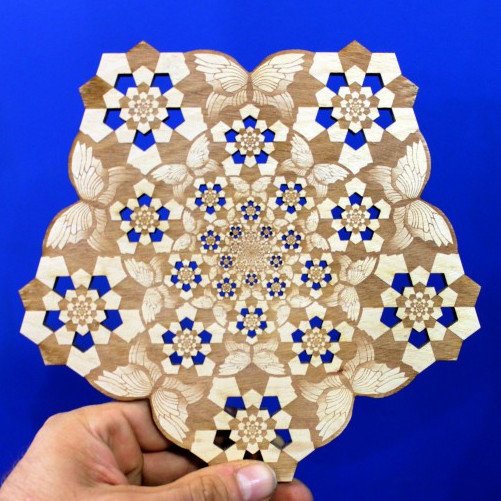 The Butterfly Effect lasercut art by Naked Geometry:  A collaboration with Dream Horse Arts, this fractal tiling of Pentagons reveals a gap that perfectly fits a butterfly. The butterfly effect is the concept that small causes can have large effects.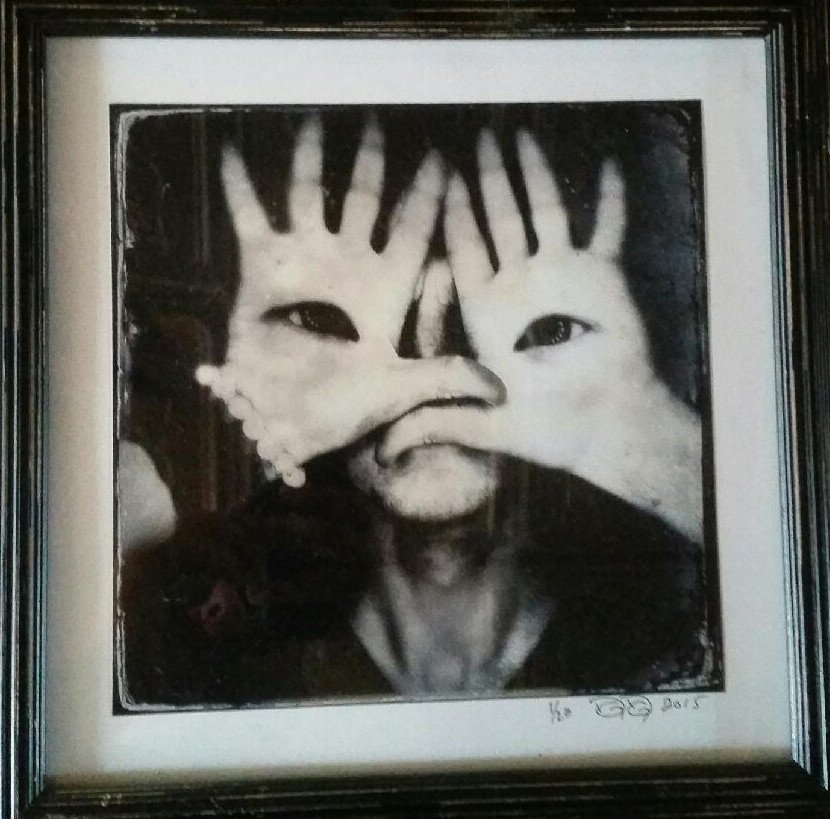 Seen and Touched Photography by Doug Doerring: a surrealist image of a visionary who sees through their hands.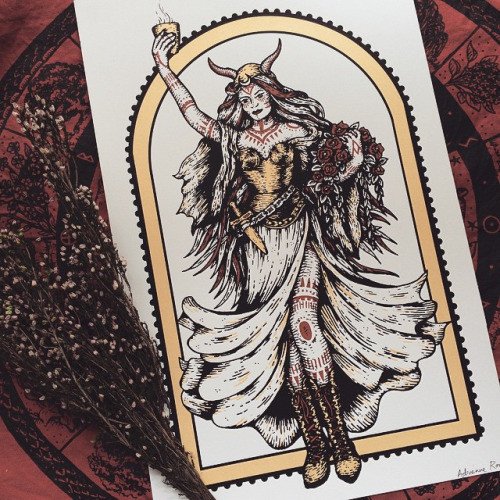 Artisan Savior art print: A regal Valkyrie Witch-Queen raises aloft a cup of ambrosia whilst grasping a bouquet of flowers. This is a limited edition print of only 49 exclusive to Artisan, hand printed by Adrienne Rozzi.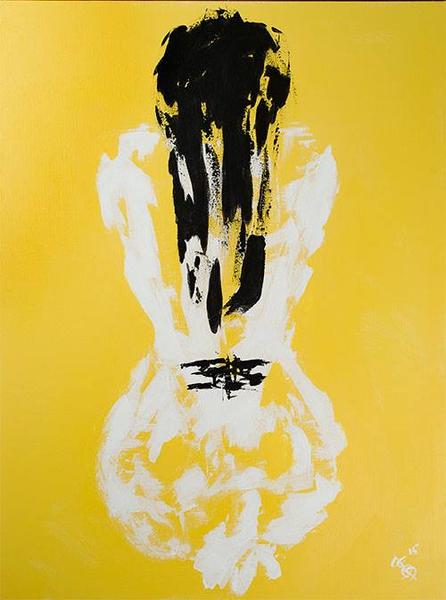 LO4, A painting By Scott Kowalski: Erotic contemplation in yellow.

Bailar Con La Muerte by Sara Eve Rivera : A Dance of the Dead shadowbox in ink and watercolor by artist Sara Eve, combining the classic motif of "death and the maiden" with a vivid  day of the dead theme.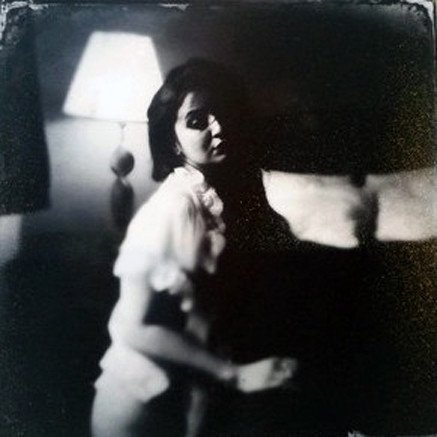 Erotic Photography by Sita Mae: Sita Mae is an internationally exhibited portrait photographer. This is from an erotic series where she used an Iphone with filters as her primary camera. The model in this photograph is Freshie Juice.  
All of the works here can be directly experienced by a visit to Artisan, open Tuesday through Saturday. They can also be found on our online boutique: