Artisan Cafe is now Open!
Tyler Bryan is a coffee connoisseur. Drawing from over a decade of devotion to coffee culture, Tyler is thrilled to bring his love and vision to our bustling neighborhood. He has created an artisanal craft coffeehouse to serve the culture of the east end in Artisan, and we are honored to have his expertise as a part of our tribe. Third wave coffee aspires to the highest culinary appreciation of coffee, similar to the refined culture which has grown around wine, tea, and chocolate.
During his career he honed his craft in Kiva Han, Coffee Tree, 61B & 61C, The Beehive, and White Rabbit Cafe. He was also featured as a Guest Barista in Black Forge Coffeehouse and Caffe D'Amore.
Tyler underwent specialty training for coffee professionals by Slayer, designers of the world's foremost custom espresso machines. In order to deepen his understanding of the art, he also dedicated a year to the process of roasting coffee.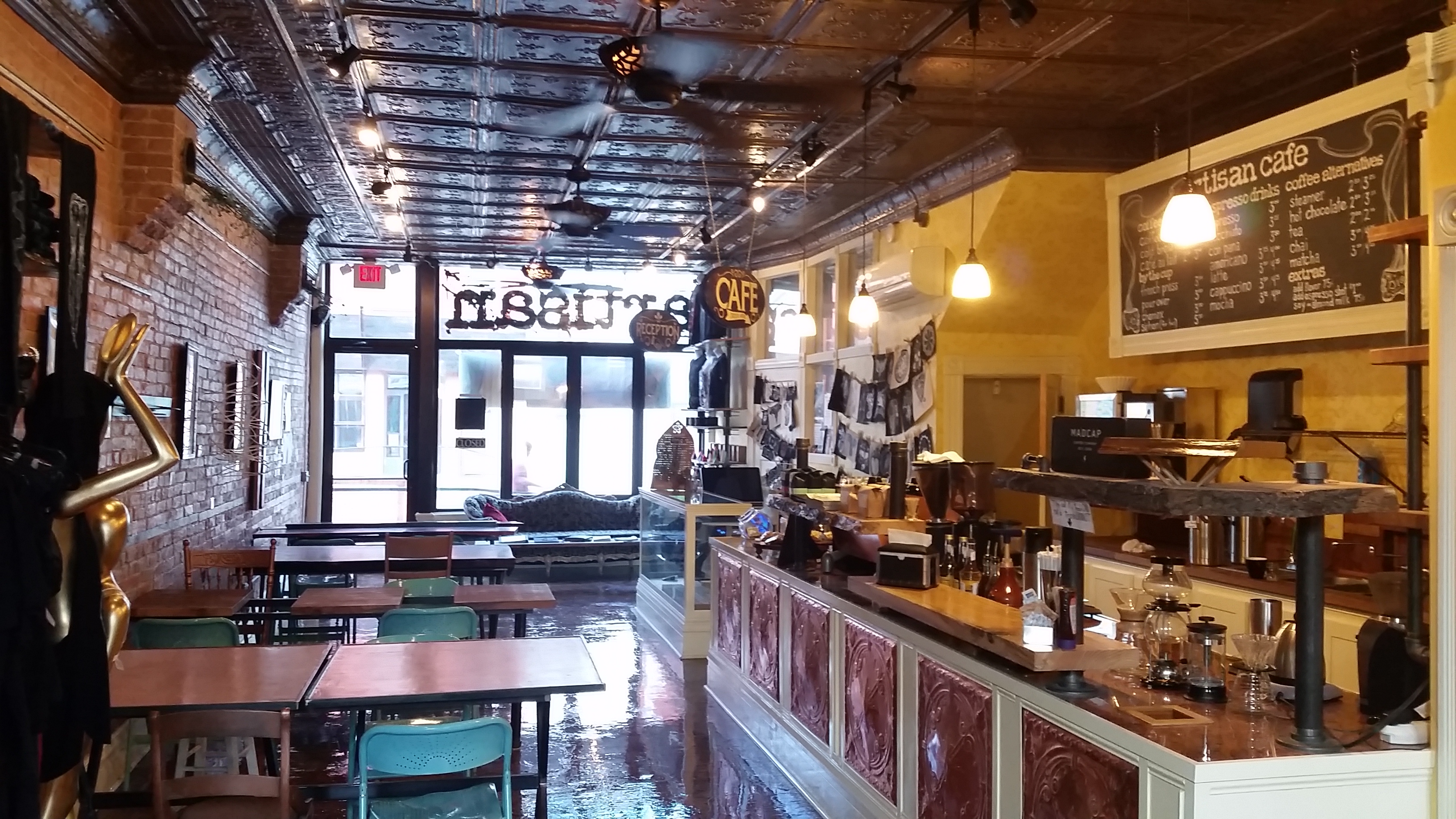 He has led barista and latte art trainings, and acted as a coffee consultant for multiple businesses. At both Artisan and Zeke's, he created coffee cocktail events, marrying his expertise with mixological flair, creating delicious drinks to please the palate.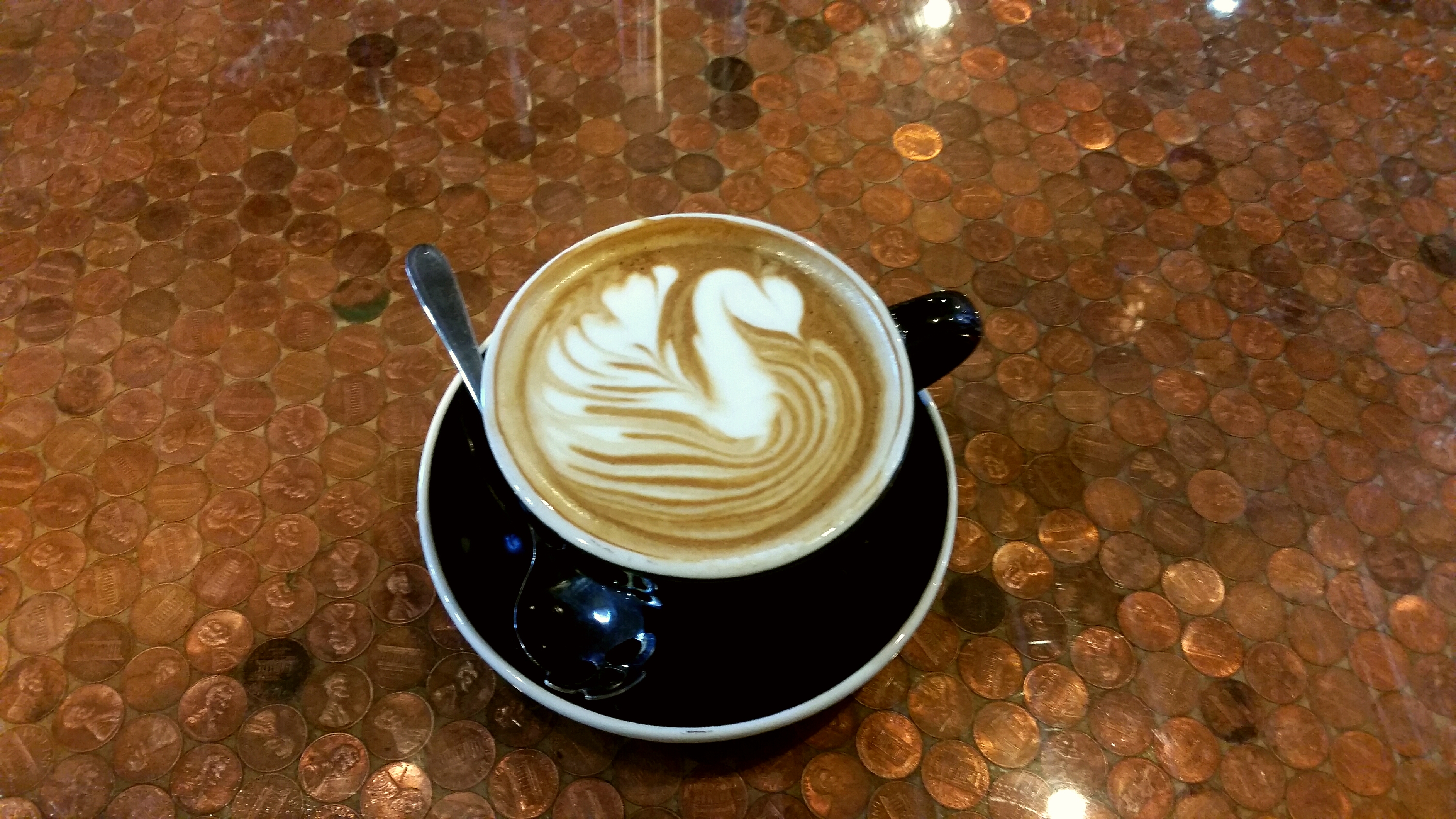 Artisan cafe is proud to feature high quality, exotic equipment such as cold drip towers, siphon pots, and, of course, a Slayer espresso machine. In order to maximize the coffee experience for our beloved patrons, an effort has been made to provide high quality in every dimension of the aesthetic adventure. Gluten free and vegan pastries from Onion Maiden and Om Nom Bakery are also available to accompany your libations.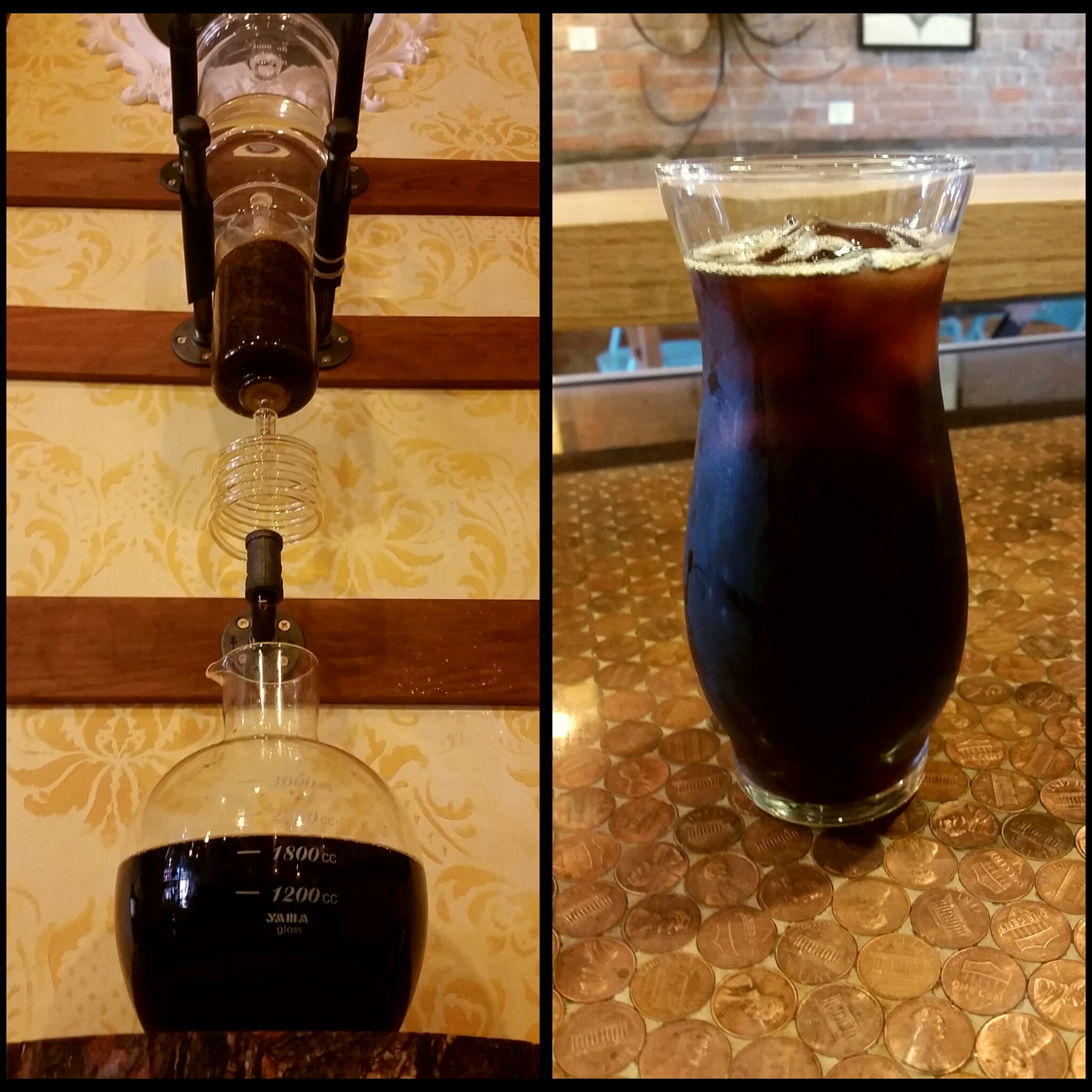 Recently Tyler and Artisan Cafe were featured in Steel This magazine, where he delivered to its readers a delicious delight. This carefully crafted cocktail is a take on the whiskey sunrise called Wake the Dead. It has fresh orange, Grand Marnier, cold brew coffee, and Wigle Whiskey. Behold the Resurrection!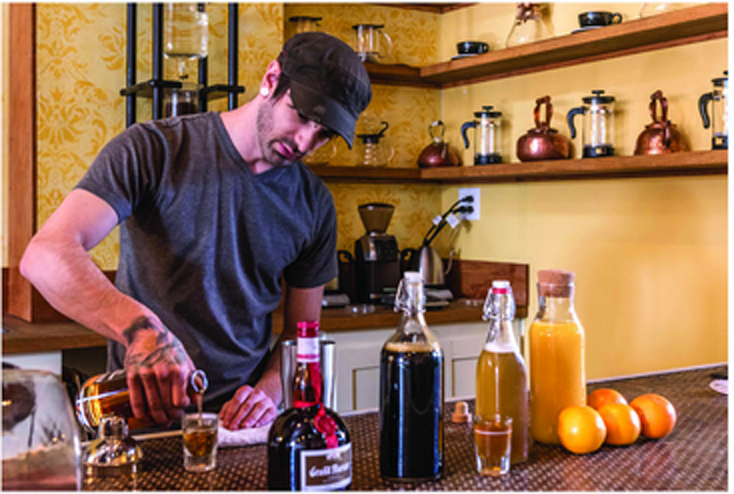 Artisan Cafe's hours are 8am to 7pm Monday through Saturday. During Unblurred, Artisan Cafe will be open until the end of the event, which tends to conclude around 10 to 11 pm. We look forward to seeing you!