Pretty New Fixtures
Designed by Nicholas Volpe of Temper and Grit.
The installation was inspired by the Artisan Boutique Gallery where it now resides. Black iron pipe construction with pine shelving was used to match the theme of the space, which also has black pipe and pine installed to display the gorgeous wares of the boutique, which is expanding and becoming more lovely daily.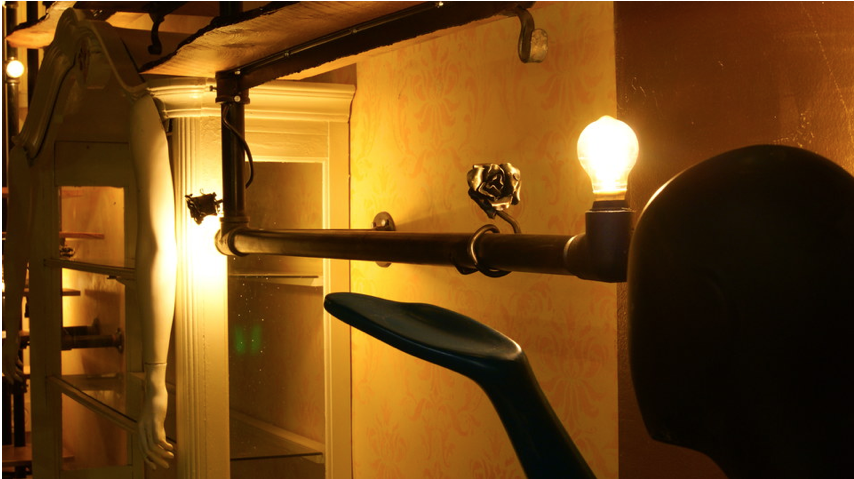 In addition to that, this piece is wired with LED outlets inside and through the pipe construct. Beautiful, vintage style Edison bulbs were used with a dimmer to adjust the mood of the space. A dozen hand forged hooks and carbon steel roses adorn the pipes.  Check out this metal rose fresh out of a hot beating!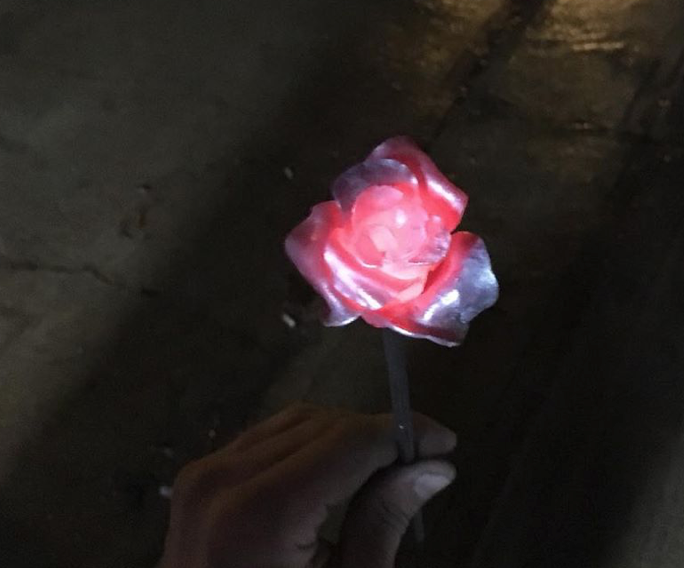 The shelves are fabricated using T-iron for stability and reinforcement of the cantilever. These "T's" were welded to a coupling which was then Drilled and tapped for quick adjustment up, down, and swinging left to right on the vertical pipes.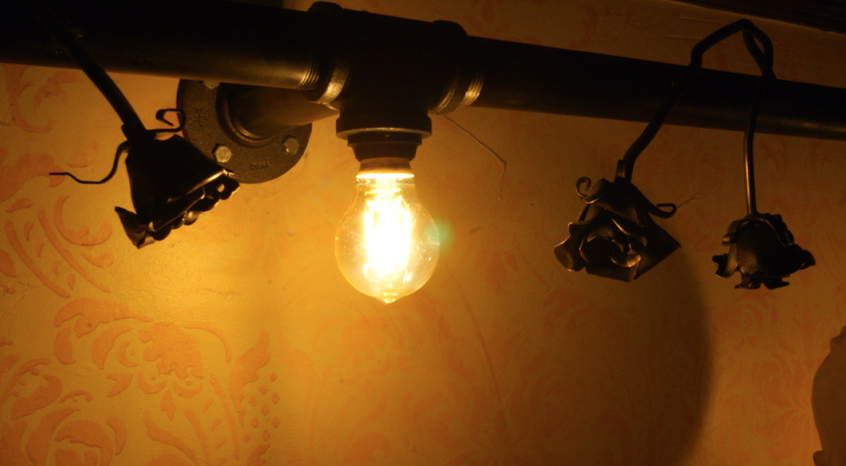 This beautiful fixture hearkens back to the industrial origins of the Steel City while celebrating the aesthetic dimensions of local materials. Nick Volpe really outdid himself this time. We and the naked mannequin ladies are so excited about this!