Thanks for coming out!
What up everybody! Shauna here, your friendly neighborhood tattoo receptionist. We at Artisan just wanted to thank everyone for how FLIPPING AMAZING the Pittsburgh Bleed Black and Gold Tattoo Expo was! We rocked our booth all 3 days and loved seeing all the new and familiar Artisan family who stopped by. Here's some of the highlights of the weekend!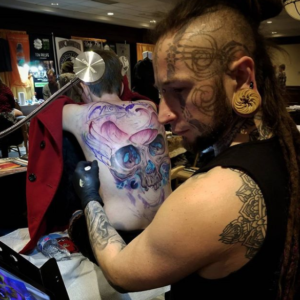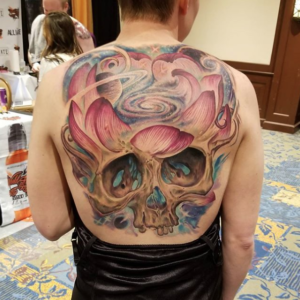 Jason rocked a 2-day amazing abstract back piece on a totally badass client who came from far away to get tattooed by him! Look at this with your peepers! It's freaking insane, like who is this guy and why is he allowed to be so good? unacceptable.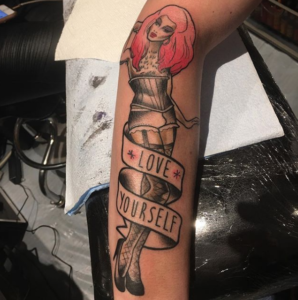 Kati made this badass body positive babe on a really lovely client!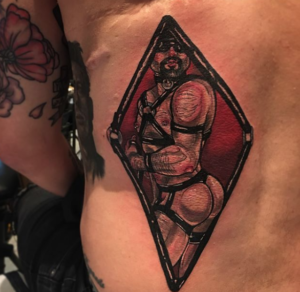 Rita blew all of our minds with this amazing Leather Daddy tattoo (like?? There are no words for how good this is??)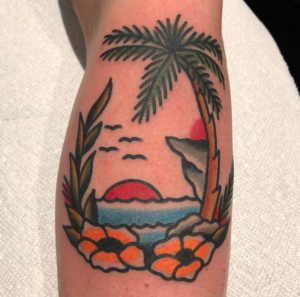 Kris took a little vacation from the hustle and bustle of the convention while creating this beautiful beachy landscape (can't you just feel the sea breeze? Someone get me a a pina colada)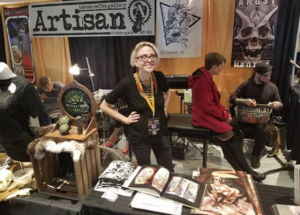 And we showed off our new collection of Artisan T-shirts, patches, and stickers, along with artist prints and flash! and GUESS WHAT Y'ALL…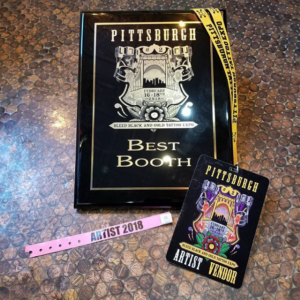 The lovely people at the convention and Baller Inc liked our fancy booth and friendly atmosphere, so they awarded us "Best Booth"! D'awww… we couldn't be more proud if we tried.
Seriously, thanks to all the Artisan Family who stopped by the booth, Thanks to the staff at the Bleed Black and Gold Expo, and all the peeps at Baller Inc for an amazing convention! Love Y'all!