Witch's Wardrobe
Artisan Boutique features hand made clothing, jewelry and accessories from artists who work in a darker aesthetic with a twist to appeal to those with mystical and mythical inclinations. On this post we feature two of our favorite designers.
♠ POISON APPLE PRINTSHOP ♠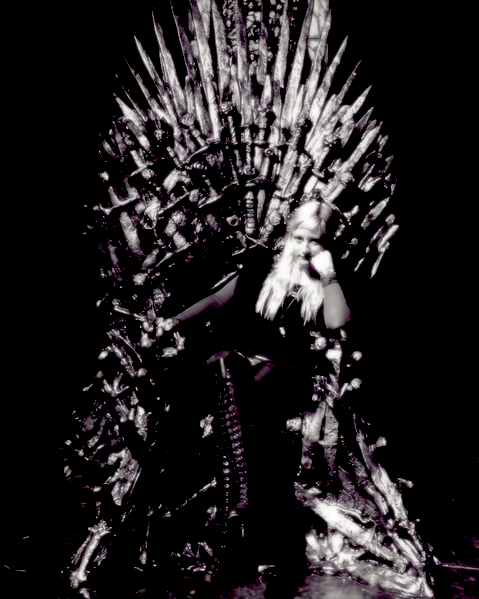 Based in Pittsburgh, Poison Apple Printshop is a one-woman operation fueled by artist and printmaker Adrienne Rozzi.
Formally educated in art history, film, drawing, and printmaking, Adrienne utilizes her artistic background and magical studies to lead you into a world of benighted wonderment as enthralling as it is ominous.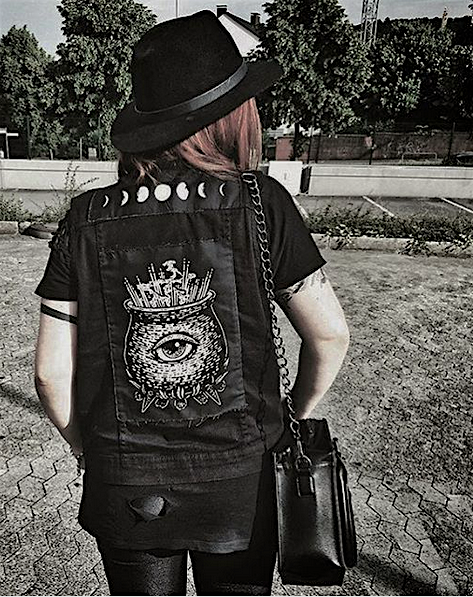 Above are the Moon Phases and Divine Crucible patches.
At the core of her artwork lies hand drawn original illustrations informed by witchcraft, magic, and the occult. Fantasy and mythology intersect with a touch of the macabre in her creations, which span a spectrum from patches and shirts to jewelry and prints. Everything is hand made by Adrienne in her workshop, one piece at a time.

On the left is the Seer's Amulets mini patch set, and above it is the Death's Head Moth patch on leather.

The Poison Apple Printshop Witch T shirt
⊕ SOVRIN ⊕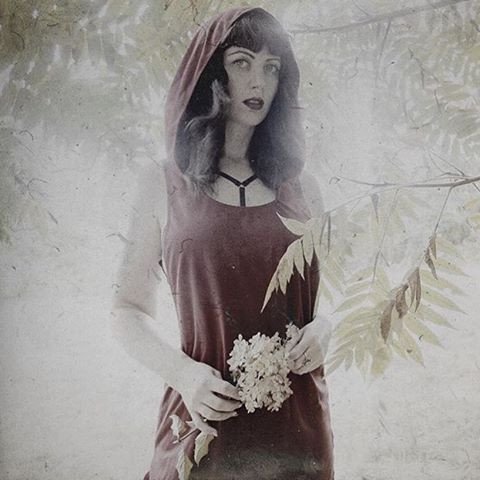 Kayla Garland knew from a young age that she wanted to be a fashion designer. She started SOVRIN in 2012 as a way to make the clothes which she wanted to wear but could not find anywhere else. Her work is known for soft black fabrics and darkly lovely prints inspired by sacred geometry and the anatomy of flora and fauna, all ethically and
sustainably made.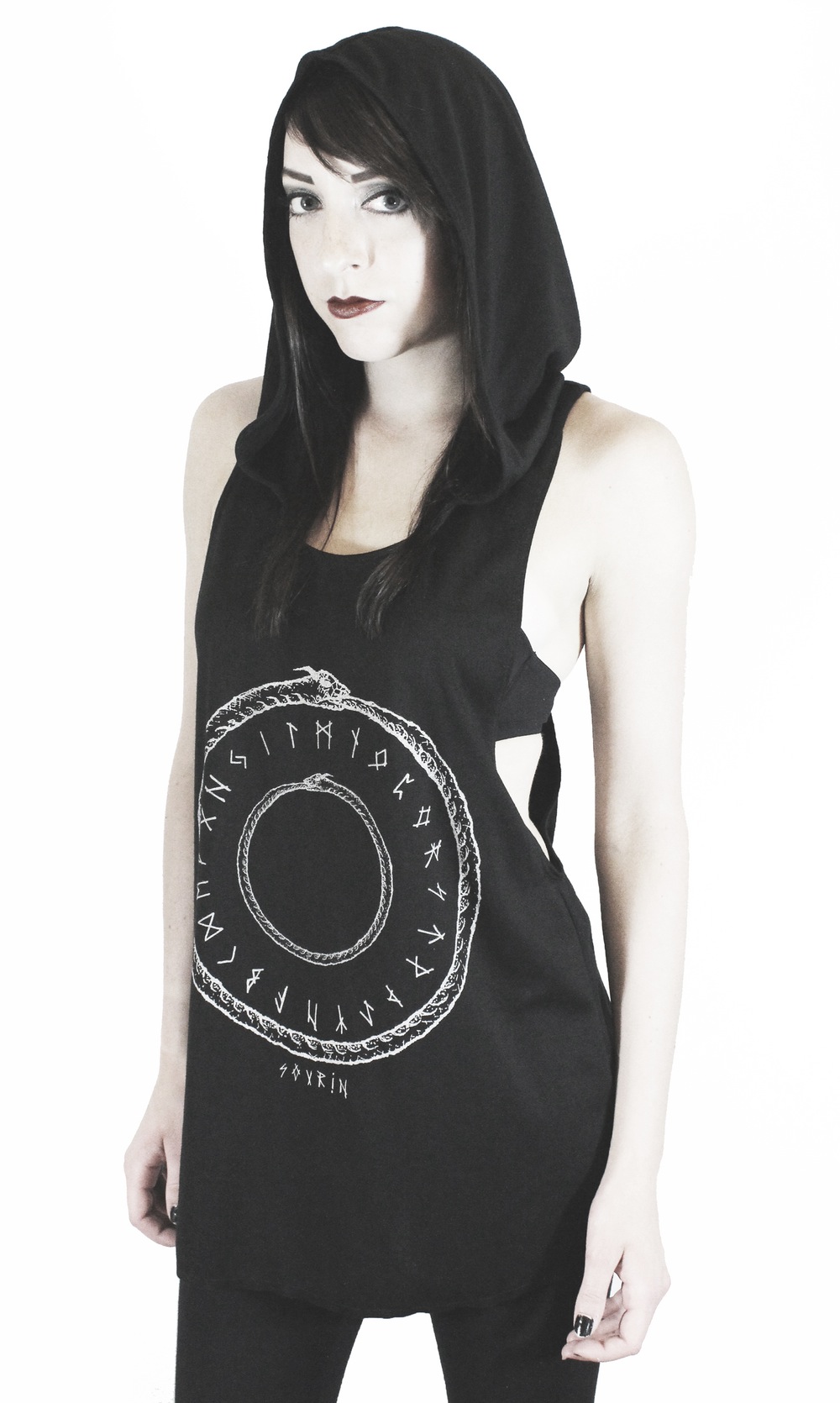 The Witching Hour runic tunic tank
A primary inspiration for Kayla is anatomy. She has long held an interest in skulls and bones, and is gradually accumulating a collection over time. Additionally,  the shadow side of life and nature mysticism also are sources of inspiration for Sovrin. The creative process is unpredictable, however, and spontaneity is also an important element.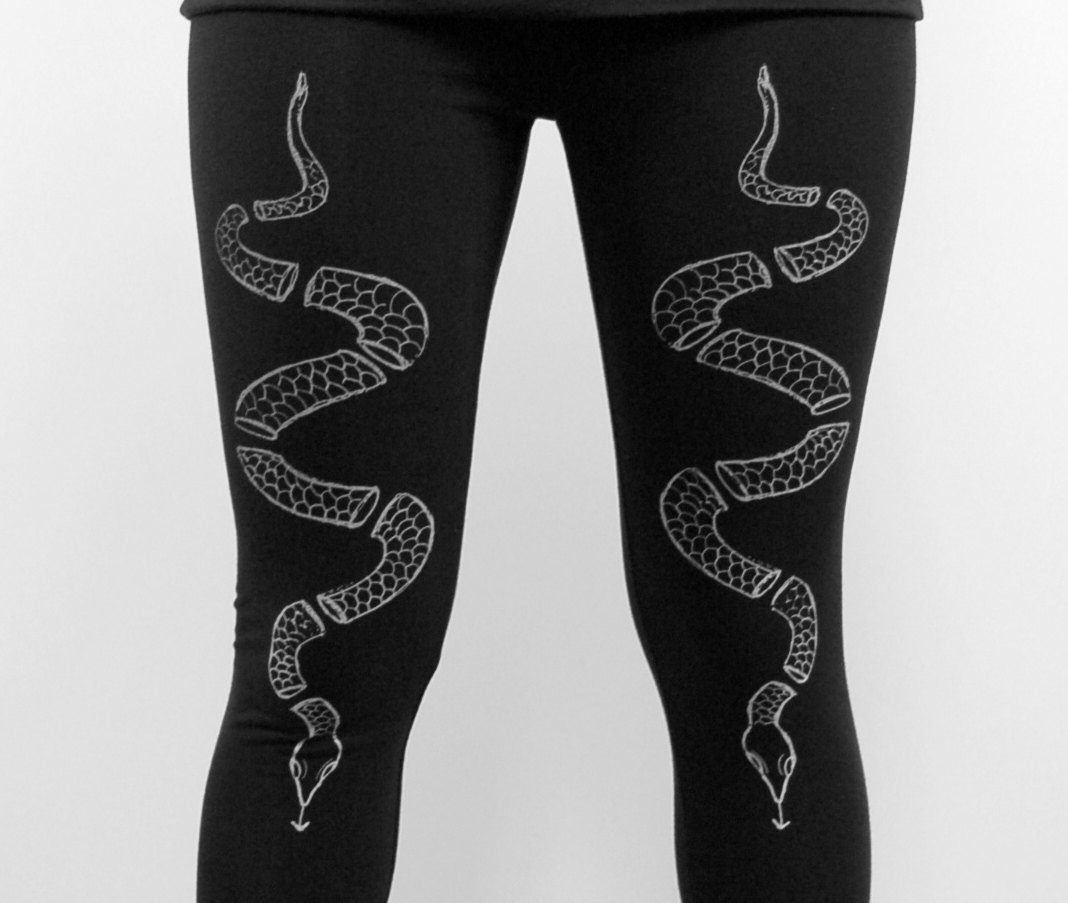 Broken Serpent leggings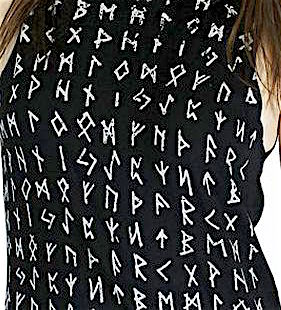 Runic Destroyed unisex tank top