This Month at Artisan: January 2019
Happy New Year!
Murder Summon 2019
Friday, January 4th, 2019 7PM-10PM
Join us for Unblurred: First Fridays on Penn Ave! We will be showcasing our annual Murder Summon local artists showing. Murder Summon has 20+ Pittsburgh artists displaying their work. The show is juried by Artisan faculty, and the winner will be awarded their own solo show. The artwork features many different mediums from water color, to digital and much more! We will have complimentary beer tasting, and a fully stocked cafe. This show will be showcased for the full month of January, so stop by and grab some coffee if you miss it!
This is a FREE event and 21+ to drink. There is nudity in some of the works but open minded guardians and parents are welcome to bring their children.

Facebook Event + Meet Up Event
21+ Night: Body Art at Carnegie Science Center
Friday, January 11th, 2019 6PM-10PM
Artisan Tattoo Gallery will have a booth at Carnegie Science Centers 21+ Night: Body Art! An event exploring body art, and its many forms. Artisan will be having live painting from owner and resident artist Jason Angst and resident artist Shervin Iranshahr. We will be reviewing and educating people on the process of getting a tattoo from the booking process to the completion of a tattoo. Don't miss out on this fun event!
Admission cost is $15 for tickets purchased by noon on the day of the event. If tickets are still available, they can be purchased for $20 at the door. Tickets will be sold until the event is sold out.
Once you have purchased tickets, you will receive a confirmation email. To obtain your event wristband, show your photo ID at the ticket counter when you arrive for 21+ Night.

Facebook Event + Tickets and Information
Live Model Painting
Tuesday, January 15th, 2019 6PM-10PM
Join us for our live model session! Located at our shop at 5001 Penn Ave., we have turned our lower floor into a professionally lit and spacious art spot! Come check it out!
Monitored and attended by Artisan Tattoo faculty. Portrait session will be of the same pose divided in 20 minute sessions. Come and sharpen your skills with us.
All mediums are welcome. 🖋 ✨ 🖌
Arrival at 7PM for set up, and starting at 7:30PM!
$5-10 sliding scale donation per artist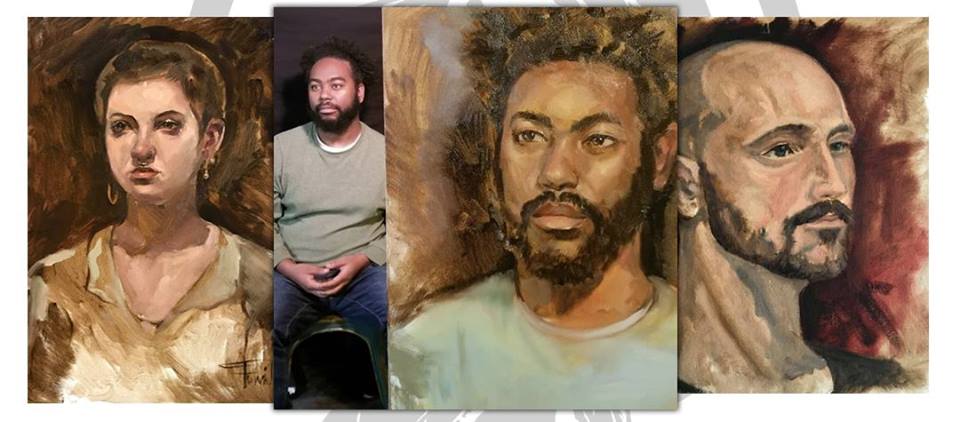 Facebook Event