Vitalitree Amazonian Skincare
The cornerstone of Vitalitree's skin care formulations is the stem bark of the tree known traditionally by the Mayan name of "Tepezcohuite".
Its historical use by the indigenous Mayan people dates back over a thousand years, and it is still used to this day by South and Meso-American naturopaths, doctors, herbalists, curanderos, and other healers.
Tepezcohuite has often been used on a wide variety of skin conditions, burns, and injuries. As a medicinal salve for healing tattoos, it works with unparalleled efficacy and speed.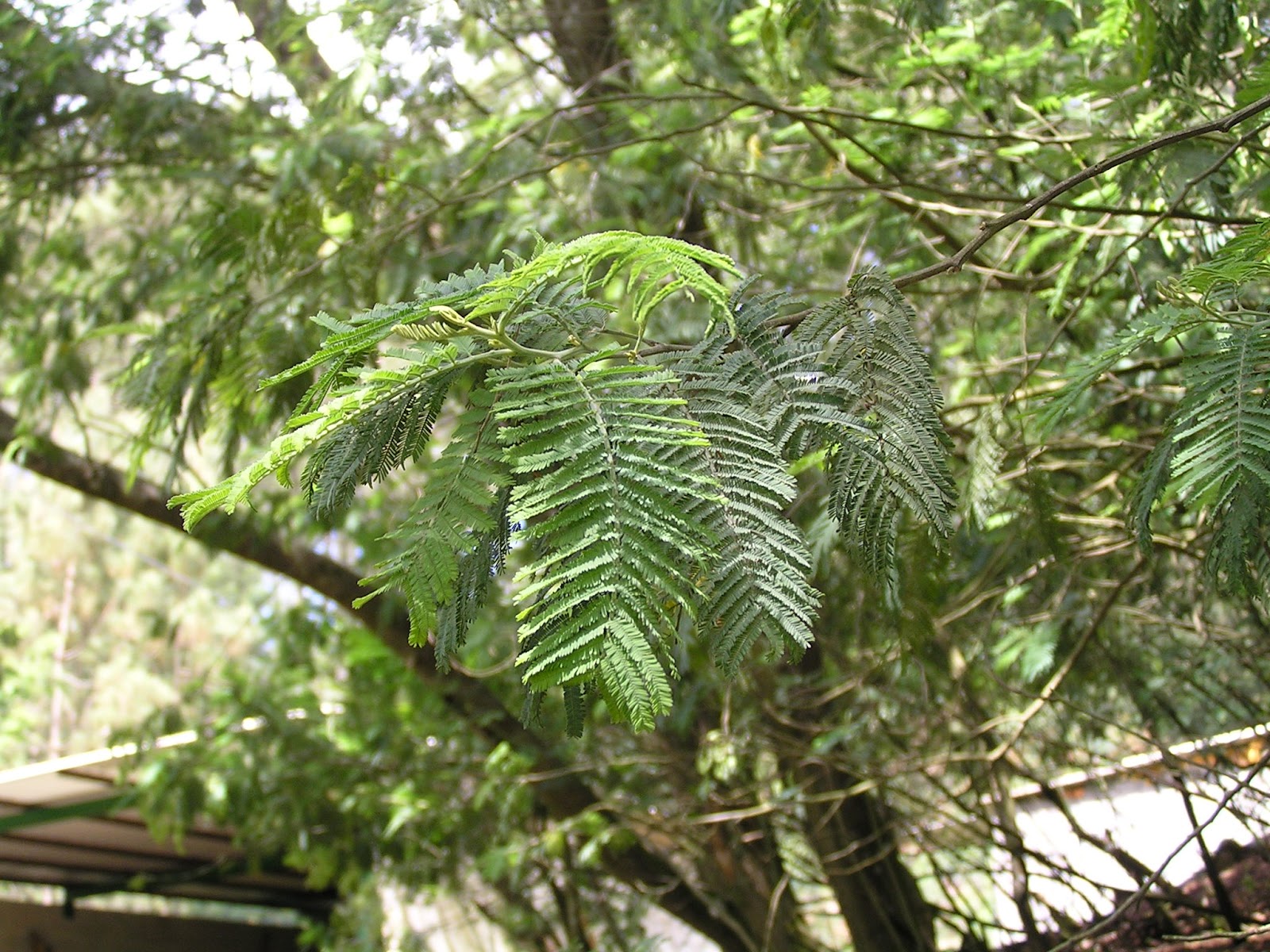 Tepezcohuite
When used as an aftercare product, Vitalitree can greatly reduce recovery time. It has a smooth, spreadable texture which melts easily onto the skin. Tepezcohuite provides a myriad of natural compounds that have been shown to assist the skin's natural ability to heal. It has excellent moisturizing capabilities which keep the skin soft and supple, helping to alleviate dryness and itching while speeding up healing and shortening the amount of time peeling is experienced. Aside from tattoo care, this salve can revitalize dry,cracked skin and other similar conditions.

Vitalitree Tattoo Salve
We also carry a gentle foaming cleanse which utilizes several unique plant derived ingredients to provide gentle cleansing and light exfoliation. The main ingredient in this is Quillaja Saponaria. This evergreen native to Central Chile is known as the "Soap Bark" tree due to its large content of foamy soap like compounds called saponins. Great as a facial wash, this can help moisturize the skin and prevent or reduce acne. It's also excellent for tattoo aftercare in conjunction with the Tattoo Salve.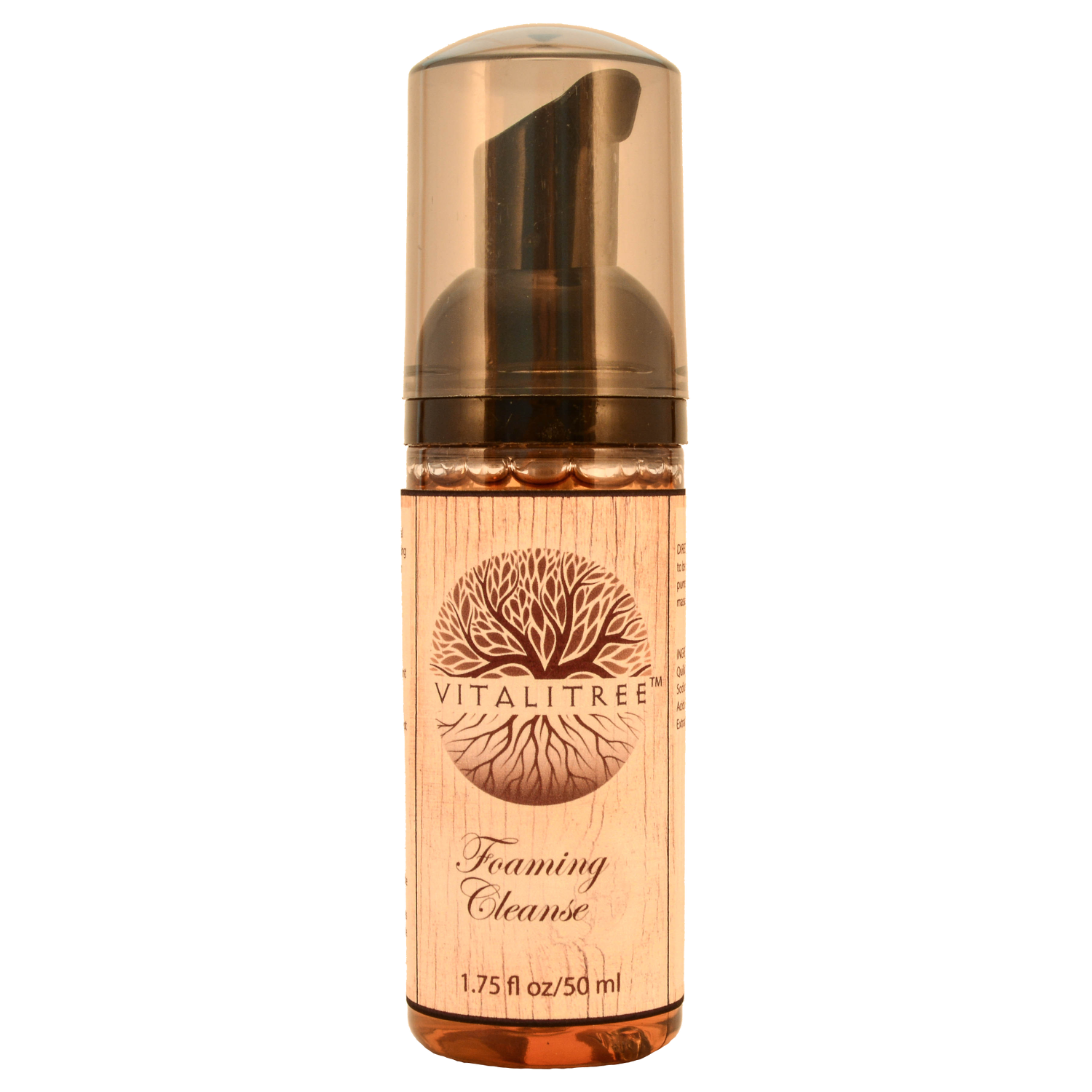 Vitalitree Foaming Cleanse
Vitalitree Bar Soap is made from natural and sustainably harvested ingredients, including extracts of Tepezcohuite. Enjoy the benefits of these ingredients in an easy-to-use soap for washing or showering. Infused with all natural essential oils, Vitalitree soap bars are are an excellent general cleanser to keep the skin looking and feeling young and healthy. If used consciously, it can be applied to more severe skin issues with efficacy, accelerating the healing process.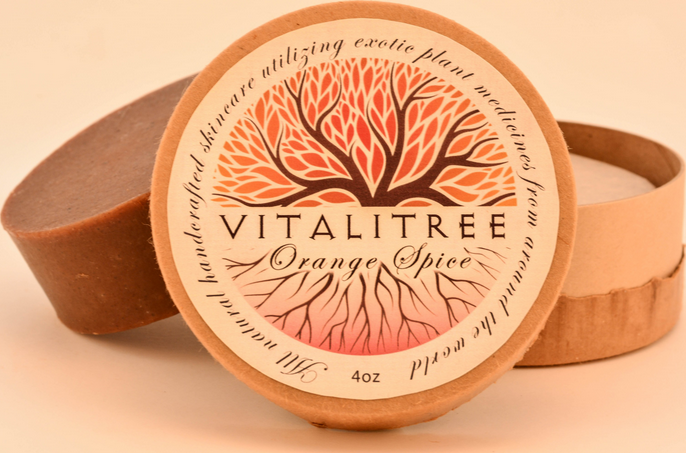 Vitalitree Orange Spice soap
There are many health benefits of orange essential oil. It relaxes muscular and nervous spasms, provides quick and effective relief from inflammation, and alleviates anxiety, anger, and depression. Orange essential oil also has mild aphrodisiac properties.

Vialitree Patchouli Soap
Patchouli has been used for thousands of years.It is used to treat skin and hair problems, such as dermatitis, eczema, acne, dry skin, dandruff, and oily scalp. It has wound healing and scar reducing properties, and is useful for reducing inflammation.  It also possesses aphrodisiac effects, stimulating the sex hormones estrogen and testosterone, which boosts sex drive. It is used in Indian Tantric practices for this purpose.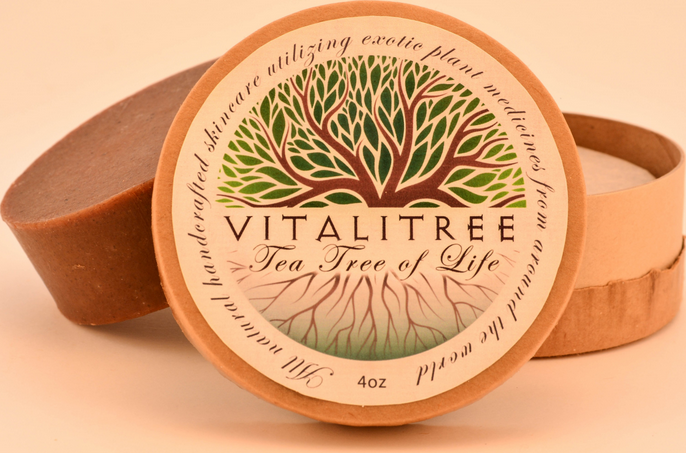 Vitalitree Tea Tree soap
The tea tree plant is highly prized by primitive Australian communities for its unique healing ability. Tea tree has been long valued for its antifungal, antibacterial, and antiviral properties.In aromatherapy it is said to be helpful in alleviating chest and head congestion, stuffy nose, and other symptoms of colds and flu.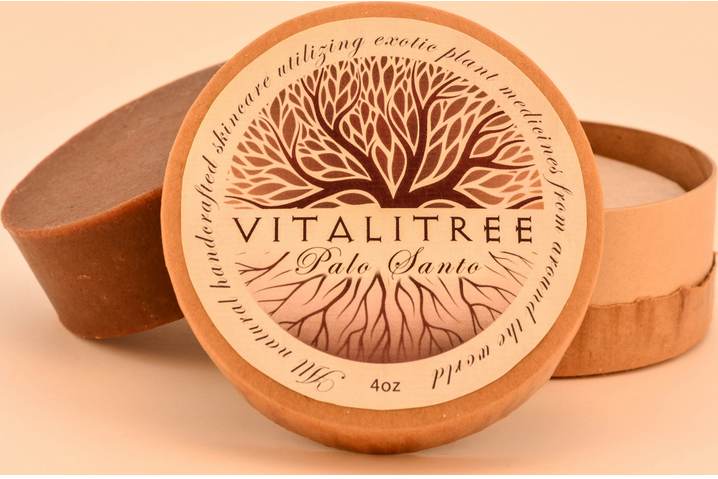 Vitalitree Palo Santo soap
The Palo Santo or "sacred wood" tree from has an ancient ethnobotanical history and has long been revered by indigenous cultures for its purifying powers and therapeutic properties, which uplift the mood, strengthen vitality and aid in protection. As a rich supply of antioxidants and phytochemicals called terpenes, concentrated palo santo oil is effective for fighting free radical damage, fighting stress, reducing pains due to arthritis and healing many other conditions.
Whether it is for tattoo aftercare , cleansing, rejuvenation, or skincare,  Vitalitree products are a wonderful and therapeutic excursion into deep healing. Artisan Boutique features many dimensions of sacred plant medicines.